Best Laser Skin Treatment in India
Laser treatment has become the best way to treat your skin, hair, and facial care. It has brought a tremendous revolution in the beauty industry. You may have noticed the changes and demands of laser treatment in India. However, the charges are quite high for the people to afford it and most cost a lot. Therefore, we at Dr. Kasana's Clinic provide the best services of laser skin treatment in Greater Noida as they use the latest technologies and best lasers for the different kinds of treatments. Q-fit, Diode, and IPL lasers are the best to treat clients safely and provide effective results. Let us know about the best laser treatment for the Face.
Laser treatment is the best and most innovative type of skincare and hair care procedure which is performed by experts mainly dermatologists or physicians. These kinds of procedures are done using lasers to treat and enhance skin as well as hair problems. Lasers are the most effective way to treat your skin and hair without causing any kind of side effects and hence, give long-term results as well. Dr. Kasana's Clinic is the best in Delhi/NCR and has presented laser treatments at a very low cost so that everyone can afford them. They use the best kinds of lasers to perform skin and hair care treatments. The clinic has been rated the best by well-known celebrities and has also got positive reviews from each of its clients. Let us know about the types of treatments of Laser offered here.
How Many Types of Laser Treatments Are There?
We at Dr. Kasana's Clinic use three kinds of laser for hair, skin, and more such issues. Q-switched lasers are used to treat skin issues and perform laser therapy on the skin to enhance its appearance, it is also used to remove tattoos also. IPL lasers are used to perform photofacial, here in Dr. Kasana's Clinic. Photofacial has been one of the trending treatments for the lightening of the skin. Diode laser treatments are performed for hair removal treatments mainly diodes can remove unwanted hair from your body for a longer period or permanently as well. The kinds of laser treatments we do are:
Q-Switched Laser Treatment.

IPL Laser Treatment. 

Diode Laser Treatment.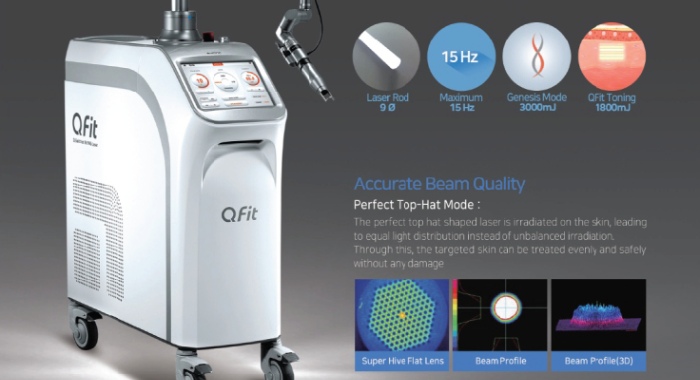 Q-switched laser has brought a revolution in the cosmetic treatment industry. It is transforming the cosmetic industry at its best. It is mainly used to remove tattoos, freckles, brown spots, blackheads, etc. The laser does wonders on the skin without causing any side effects. Q-Switched lasers are designed in a way that they destroy the small particles of the pigment to remove the impurities and enhance the production of collagen. The main advantage of the Q-Switched lasers is that they do not harm the surrounding tissue or cause any kind of side effects as compared to the other lasers available in the market.
Schedule your a Consultation
Intense pulsed light (IPL) Laser Treatment which is also known as photofacial, is one of the best ways to enhance and improve the texture and tone of your skin without going through surgery. It helps reduce and treat skin damage caused due to sun exposure which is called photoaging. It can also help in treating brown, red, or blemished skin. It has become one of the most trending treatments due to the increasing need for clear and clean skin. 
98% of people are satisfied with the diode laser treatments. It is a very effective process in which diode lasers emit beams of light and remove unwanted hair. These beams of light are absorbed by melanin and make the skin tone better and safe. The diode laser treatments are focused on the hair shafts only, which removes unwanted hair without affecting the surrounding skin
With Vivace, you experience almost little pain throughout the procedure and get rapid results with minimal downtime.